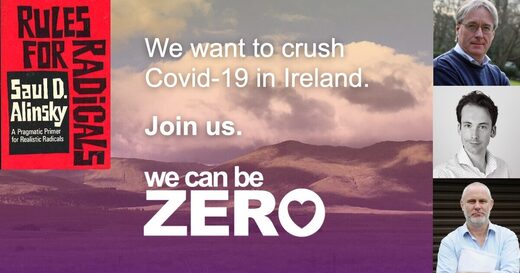 As we've all been told (ad nauseum) since the pandemic began, Covid policies are informed by "the science" and the scientists who proffer those policies to governments, who then impose them on the population. A distinction should, however, always be made between science and scientists. The former is a process, the latter are ordinary people with their own biases, agendas and, sometimes, disturbing psychological profiles, as we shall see.
With its current total lockdown set to enter a fourth month, and no end in sight,
Ireland stands out as the nation whose government has implemented the most draconian response on the planet to SARS-CoV-2 -
certainly in Europe
.
While the Irish government has its own scientific advisory group on this virus ('NPHET' - National Public Health Emergency Team), most public statements on SARS-CoV-2 and the need for lockdowns have been made by a group called
'ISAG' - Independent Scientific Advisory Group
. Founded in June 2020 by Dr. Anthony Staines, Professor of Health Systems at Dublin College University, Gerry Killeen of University College Cork, and Tomás Ryan, associate Professor at the School of Biochemistry and Immunology at Trinity College Dublin, ISAG claims to be "independent of government" while it actively and successfully lobbies government ministers to push ISAG's policies. Other notable group members include Northern Irish public health physician
Gabriel Scally
, and Irish doctor
Sam McConkey
.