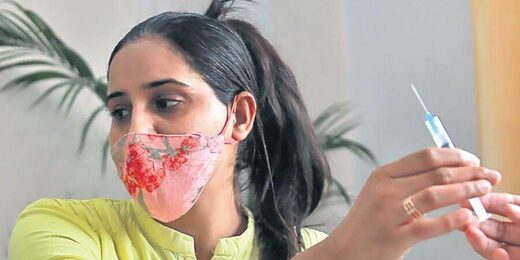 The study presented two such cases where the Covishield vaccine showed a temporal correlation and hence, most likely acted as a trigger for the development of AIH.
Even though
a majority of adverse reactions of Covid vaccines have been mild events like fever and myalgia
so far, a recent study claims that Covishield vaccine has more serious side-effects in the form of thromboembolic events and autoimmune hepatitis (AIH) in individuals.
The study, titled 'Auto-immune hepatitis following Covid vaccination', conducted by The Institute of Liver Disease and Transplantation, Dr Rela Institute and Medical Centre and Bharath Institute of Higher Education and Research, Chennai, and published in the journal Elsevier claimed that while AIH triggered by viruses has been well reported, AIH after vaccination, though described previously, is extremely rare.