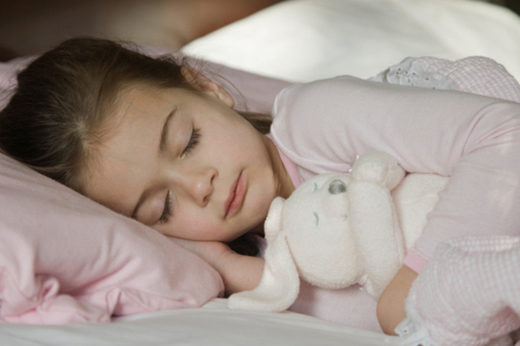 Sleep is vital for humans. If adults remain awake for longer than usual, the brain responds with an increased need for deep sleep. This is measured in the form of "slow wave activity" using electroencephalography (EEG). In adults, these deep-sleep waves are most pronounced in the prefrontal cortex -- the brain region which plans and controls actions, solves problems and is involved in the working memory.
Sleep deprivation in children increases deep sleep in posterior brain regions
For the first time, researchers from UZH have now demonstrated that curtailed sleep in children also results in locally increased deep sleep. "However, a child's brain reacts differently to acute sleep deprivation than an adult's," stresses Salome Kurth from the Pulmonary Clinic at University Hospital Zurich. "The deep-sleep effect doesn't appear in the front regions of the brain like in adults, but rather in the back -- in the parietal and occipital lobes."
The team of researchers also discovered that the heightened need for sleep -- measured as an increase in deep sleep -- in children is associated with the myelin content in certain nerve fiber bundles: the optic radiation. This brain region is part of the visual system responsible for spatial perception and processing multi-sensorial input. The level of myelin -- a fatty sheath around the nerve fibers, which accelerates the transfer of electrical signals -- is a yardstick for brain maturity and increases in the course of childhood and adolescence. The new results now reveal that the higher the myelin content in a brain region, the more similar the deep-sleep effect is to adults.