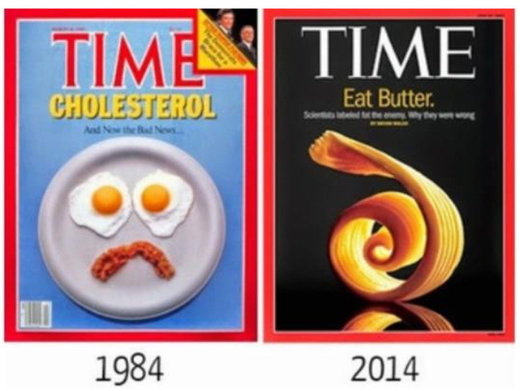 I remember as a teenager in the 80s how low-fat diets were all the rage in the United States. Suddenly, a slew of 'healthy' convenience foods were lining the supermarket aisles — from cookies to snacks and everything in-between. Low-fat cooking was championed and labels suggested reduced-fat products were the holy grail of health — guaranteeing a life free of disease and excess weight. And so it went. People jumped on the low-fat bandwagon and never looked back — that is, until waistlines expanded and general health took a nose dive. After years of low-fat living, people were fatter and more disease ridden than ever before. So what happened?
Besides substituting refined sugar for fat in processed foods — and people consuming more of these foods in general — researchers were stumped as to why low-fat diets were such a dismal failure on the health and obesity front. Observing the traditional French diet — a way of eating notoriously
high
in fat — and the exceptional health enjoyed by French people in general, the mystery slowly began to unravel. Eventually, acceptance of the notion that low-fat diets promote health was abandoned and the opposite was embraced:
high-fat diets are not only healthy, but encourage longevity to boot.