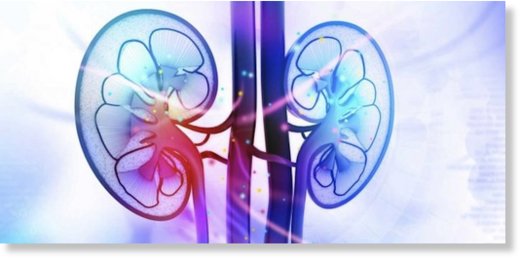 I periodically get asked about concerns regarding the growing rates of kidney disease and concerns about kidney health in general in relation to a diet based in animal source foods. The worry is that consuming animal protein might somehow put a strain on kidneys and even lead to kidney damage over time.
Here are the facts:
In the United States, approximately one in three adults aged 65 years and older currently has chronic kidney disease. Certain mainstream sources are determined to find every which way to blame and further vilify animal source foods in this equation (and innumerable others), while extolling the supposed virtues of a plant-based diet. This is a pervasive misinformation trend, and one that I take on in my newest book,
Primal Fat Burner
.
For starters, I don't see the rise in kidney disease as necessarily being unrelated to the rise in metabolic syndrome. Metabolic syndrome is the result of insulin resistance (which, in turn, is overwhelmingly the result of excess carbohydrate consumption—not fat or protein consumption). As my friend, Ron Rosedale, MD has aptly pointed out (and I'm paraphrasing somewhat), the development of obesity, in some respects, is technically the price your body pays to try and keep you from becoming diabetic. Excess sugars continually get stored through the efforts of insulin in your fat cells until the day your fat cells are no longer able to respond to insulin and there's no place else for the sugar to go.
Among the tissues unfortunate enough to lack the capacity for insulin resistance include your nerve cells and brain tissue, which may become chronically bombarded with excess tissue-damaging insulin and glucose and undergo degenerative changes
. Nerve cells are readily damaged by glycation and through this process eventually develop neuropathy. Brain cells similarly are extremely vulnerable here and deteriorate, rapidly glycate and oxidize, creating cognitive and memory problems in setting the stage for dementias, including Alzheimer's disease. The arterial endothelium gets increasingly damaged and scarred by the effects of insulin and the oxidation of glucose. Surges of insulin and leptin stimulate sympathetic nervous system activity, causing the body to rapidly lose magnesium and the vessels to constrict, raising blood pressure and impairing cerebral and other vascular circulation. Vulnerable constricted blood vessels, clogged with glycated and oxidized plaques, and especially smaller vessels that supply the eyes and
kidneys
begin to become compromised, impairing blood supplies there. Although this gets directly associated with diabetes, it is a process that is quite literally happening to everyone over time. It is simply a matter of how quickly this occurs in anyone based in large measure on how a person is choosing to eat.