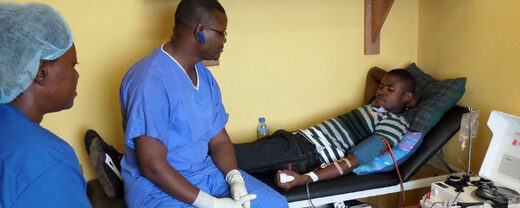 A substantial proportion of people who survive Ebola may produce a spike in antibody levels more than six months after they've recovered from the disease, according to a study published today (January 27) in
Nature
.
Analyzing multiple plasma samples from 51 survivors of the West African outbreak of 2013-2016, researchers found that the levels of virus-neutralizing antibodies declined, as expected, in the days and weeks following recovery. But these levels shot up again in some survivors around the 200- to 300-day mark before declining again — evidence that Ebola virus may be lingering inside their bodies and re-emerging to trigger immune defenses, the researchers conclude in their paper.
"The idea that there can be a source of virus that could restimulate the immune system isn't surprising"
in itself, says Carl Davis, an immunologist at Emory University who was not involved in the work.
"But the fact that they were seeing this so frequently and to such a big magnitude is really pretty shocking."