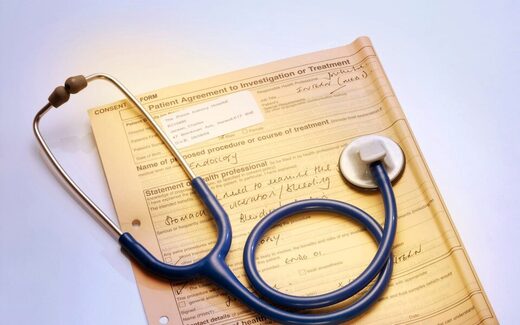 Have you managed to see your GP lately? I mean, actually see them in person, not on a screen, or heard them during a consultation down the phone? Or have you, perhaps, been asked to send the surgery a photo of the tumour on your leg, which is what one reader tells me happened to her 94-year-old mother?
If you have seen a GP, congratulations! You are one of the lucky ones.
What follows is a story about a lovely woman, a beloved wife, mother and dear friend, one of the tens of thousands who wasn't lucky.
Back in November, Nick Stokes emailed the
Planet Normal
podcast to protest that the NHS was being turned into the "National Covid Service", and misinformation was being spread about hospitals being overwhelmed. "If there is a shortage of beds, that happens every single year - it is not due to Covid! I can remember several years of black alerts, ambulances unable to unload etc due to flu cases, but I don't remember everything else being cancelled or people being told to stay at home."