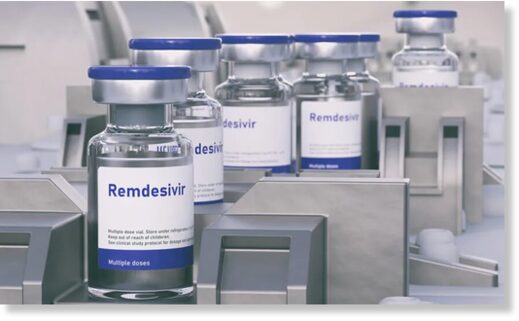 In a groundbreaking decision, a Michigan judge ruled on Aug. 8 that a drug manufacturer and hospital are not protected by the
Public Readiness and Emergency Preparedness
(PREP) Act in the case of a man who experienced two strokes and a leg amputation after receiving the COVID-19 medication remdesivir that was contaminated with glass particles.
This is the first time a judge has ruled a drug manufacturer and hospital are not protected under the PREP Act, which provides immunity from lawsuits and liability protections under state and federal law concerning all claims for loss resulting from the administration of the covered countermeasure, except in the case of willful misconduct. Although the ruling is not a binding precedent, this case sets the tone for future lawsuits against the company for injuries potentially incurred by those given the drug.
Detroit-based attorney Ven Johnson filed a lawsuit on behalf of Dan Nowacki, his wife, and son against Gilead Sciences, Inc. (Gilead), the manufacturer of remdesivir — marketed under the brand name Veklury — and St. Joseph Mercy Chelsea Hospital that administered the drug, alleging breach of warranty, negligence, gross negligence, and loss of consortium — as Ms. Nowacki has lost her husband's "society, companionship, and household services."
The hospital and pharmaceutical company claimed they could not be sued because they had immunity under the PREP Act.
"Their argument has been, 'Yeah, we know we voluntarily recalled. Yeah, we know there are glass particulates in it, and we know that two doses were given to Dan, and we know he had a stroke. But since we followed the FDA guidelines and were approved, we have drug immunity. You can't sue us because it was approved by the FDA,'" Mr. Johnson told The Epoch Times.
"We obviously knew when we filed this case that challenging the immunity given by the PREP Act would be an uphill battle," Mr. Johnson said.
"But we could not be more proud that both judges [in state and federal court] saw through the charade — that Gilead Sciences Inc. got approval for the drug, but not glass particles."
According to the complaint (
pdf
) obtained by
The Epoch Times
, Mr. Nowacki, on Nov. 10, 2021, was admitted to St. Joseph Mercy Chelsea Hospital and diagnosed with COVID-19.
During his stay, he received five doses of remdesivir. At least two doses belonged to contaminated lots.
Days later, Mr. Nowacki experienced his first massive stroke. On Nov. 24 Mr. Nowacki was released to a skilled nursing facility and began developing hematomas and swelling on his hands, face, and arms. He was readmitted to Henry Ford Hospital where his "symptoms remained a mystery to physicians."
Mr. Nowacki experienced a second stroke on Dec. 16 that left him bedridden and in need of permanent round-the-clock care for the rest of his life.
Remdesivir, first
authorized by the FDA
in May 2020 is an antiviral medication that targets the RNA in SARS-CoV-2 to prevent replication and COVID-19 symptoms. It has since been approved for adults and children as young as 28 days who weigh at least 6.6 pounds.
According to a
company announcement
published on Dec. 3, 2021, on the FDA's website, Gilead issued a voluntary recall of two lots of Veklury, also known as remdesivir,
after it received a customer complaint of glass particulates in the drug and confirmed through an investigation the claim was true.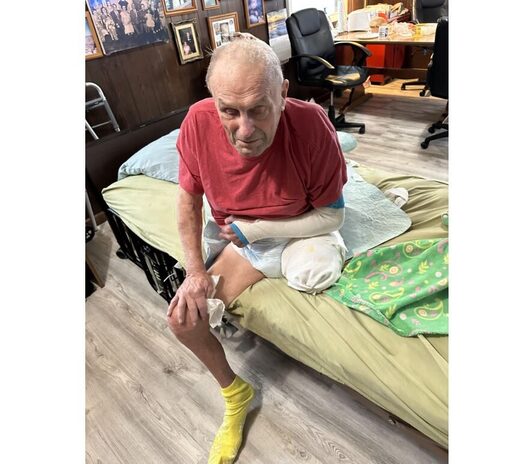 The company admitted in a risk statement that "glass particulates" can "cause stroke or even lead to death" if they reach the blood vessels, travel to various organs, or block blood vessels in the heart, lungs, or brain. However, Gilead stated at that time it had not received any reports of adverse events related to the recall and was notifying its distributors and customers via UPS next day air to hospital pharmacies to facilitate the return of any remaining vials from the affected lots.
According to a press release (
pdf
) issued by the Ven Johnson Law, the recall affected approximately 55,000 doses of remdesivir.
Yet Mr. Nowacki and his family were not notified about the recall until St. Joseph Mercy Hospital sent a letter (
pdf
) four months later in April 2022, confirming Mr. Nowacki had received at least two doses of remdesivir from lots potentially contaminated with glass particles
.
Mr. Johnson also said his clients were the ones who first reached out to Gilead and the hospital to inquire whether Mr. Nowacki was given remdesivir from contaminated lots. Gilead said they needed to contact the hospital.
"One of the things that we're going to figure out is exactly what Gilead, the FDA, and the hospital knew and when," Mr. Johnson told The Epoch Times. "How did glass particles that could cause strokes and death in people get into this medication? Why aren't these people approaching us to get our client's medical records to understand what happened?"
Mr. Johnson said he didn't understand why Gilead did not make efforts to contact people who had potentially received the contaminated lots or help those who may have been harmed but instead are trying to hide behind technicalities.
"Dan Nowacki's case is a tragic example of the devastating consequences that can arise from sheer negligence and greed from pharmaceutical companies and the incompetence of St. Joseph Mercy Chelsea in not giving timely notice of a recalled drug,"
said Mr. Johnson, in a press release. "Drug manufacturers and medical institutions need to prioritize patient safety above all else. The four-month delay of alerting Nowacki of the recalled remdesivir prevented Mr. Nowacki's subsequent treaters from administering necessary treatment, which compromised Nowacki's recovery."
Mr. Johnson told
The Epoch Times
it is uncommon for a company to issue a voluntary recall.
"They had to have had contact with the FDA," he said. "They claim in their December press release they had evidence of a customer who had some type of reaction, and they confirmed it was accurate — but when was it, where did it happen, and when did they first learn about it, because this process didn't happen in two to three weeks."
Now that a judge has determined Gilead and the hospital do not have immunity under the PREP Act, the next step is discovery, followed by a trial.
Mr. Johnson is encouraging Michigan's Attorney General, Dana Nessel, to investigate how the drug was marketed in their state and encourages anyone with information on how glass particles ended up in the drug or who may have also received contaminated doses to contact his law firm.
The Epoch Times reached out to Gilead Sciences, Inc. and St. Joseph Mercy Chelsea Hospital for comment on the pending litigation and did not receive responses by press time.
Megan Redshaw
is an attorney and investigative journalist with a background in political science. She is also a traditional naturopath with additional certifications in nutrition and exercise science.