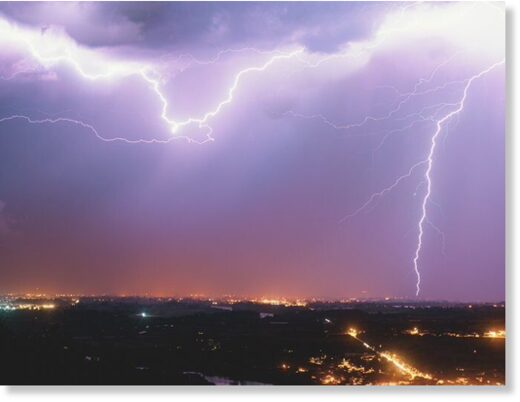 More than 25,000 lightning strikes were recorded in France over the past day, according to the French storm and thunderbolt observatory on Sunday.
Massive lightning strikes occurred during the stormy weather conditions that started Friday afternoon, Keraunos said on Twitter.
With more than 25,000 strikes in 25 hours, France saw an average of 1,041 lightning strikes per hour.
A total of 69 departments are on yellow alert for the risk of thunderstorms in the country, according to media reports.