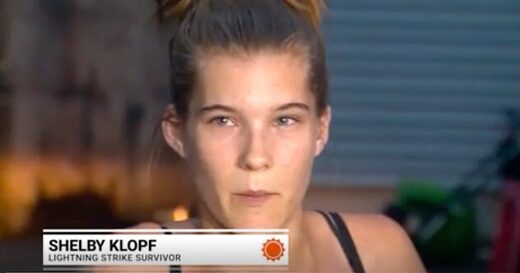 A woman in Bellingham, Massachusetts, is lucky to be alive after being struck by lightning inside her own home during a thunderstorm on July 1.
A simple on switch of a lamp nearly proved fatal for a Massachusetts woman on Wednesday when a jolt of electricity from a nearby lightning strike came through the house's wiring.
"I'm just very happy to be alive and I'm happy to be coming home to my children tonight, because it could have gone a very different way," Shelby Klopf said after returning home the night of the accident.