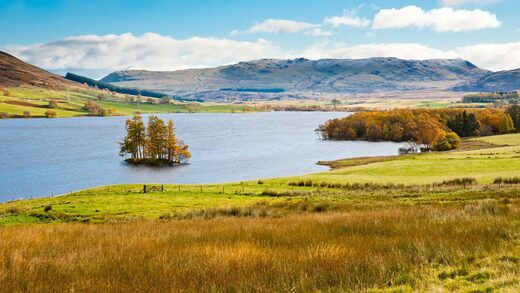 It was simple curiosity that prompted retired Royal Navy diver Chris Murray a decade ago to plunge into the icy waters around a mysterious islet in a small loch on his home island of Lewis in the Scottish Hebrides. But when the extraordinarily well-preserved
pottery he found in the islet's silty surround was radiocarbon dated to 3600 BC
, it pushed our awareness of civilisation on the British Isles back to a time before both Stonehenge and the first pyramids in Egypt.
The piece of land poking out of the Hebridean loch is an example of a remarkable form of a man-made island known as a crannog, which were created in multitudes via an inspiring blend of ingenuity and effort.
Nearly 600 of these artificial islands have so far been recorded across mainland Scotland and its islands, built big enough to support large communal roundhouses or clusters of smaller dwellings, and linked by slender causeways or piers to the shorelines of myriad lochs
in often stunning locations of wild beauty.