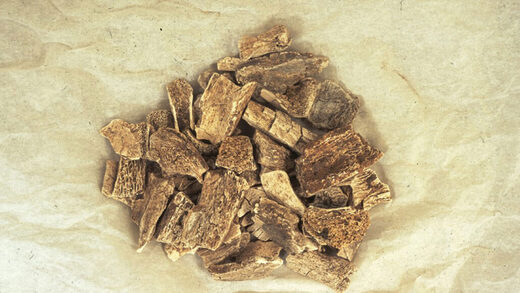 Vikings brought horses and dogs to the British Isles from Scandinavia, a new study suggests.
A chemical analysis of bone fragments from a cemetery in England provides
the first solid scientific evidence of animals traveling with Vikings across the North Sea
, scientists report February 1 in PLOS ONE
.
In the 1990s, researchers unearthed the cremated remains of a human adult and child as well as of a dog, horse and probable pig from a burial mound in a Viking cemetery in Derbyshire, England.
In previous work, radiocarbon dating of femur, skull and rib fragments revealed that the inhabitants all died sometime between the eighth and 10th centuries. That
date was narrowed down to the year 873
, thanks to the ninth-century Anglo-Saxon Chronicle, which records that a Viking army wintered near the site that year.