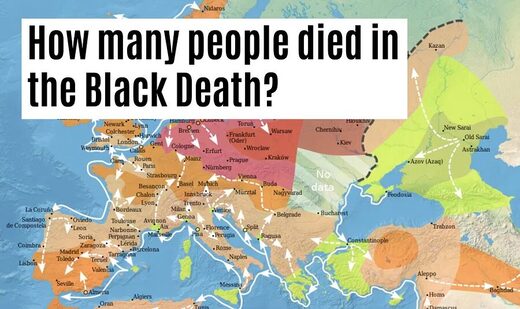 It was the worst pandemic in human history - in the mid-fourteenth century a bubonic plague would spread throughout Asia, Europe and North Africa. One big question about the Black Death is how many people were killed?
The answer to this is both complicated and, ultimately, we don't know.
People have taken guesses, but there are many problems with these estimates. For example, if people search for an answer online, they will probably turn to Wikipedia. And they get this information about the
Black Death
:
the most fatal pandemic recorded in human history, causing the deaths of 75-200 million people, peaking in Europe from 1347 to 1351.
Even though both the high and low numbers given here are huge, there is quite a big difference between them. It also lacks a key piece of information - how many people were actually alive at this point in history. Therefore, how are we to know what percentage of people died during the Black Death?