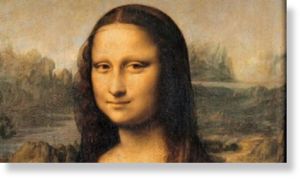 Experts strongly believe they've come across bone fragments that belong to Lisa Gherardini, who posed Leonardo da Vinci's for the Mona Lisa.
One of history's greatest mysteries seems to have been finally resolved, after remains that are strongly believed to belong to Lisa Gherardini del Giocondo, better known as the Mona Lisa, were found in convent in Florence, Italy.
"There are converging elements, above and beyond the results of the carbon-14 tests, that say we may well have found Lisa's grave," said lead researcher Silvano Vincenti. "I'm speaking of historical, anthropological and archaeological analyses that have been carried out very rigorously."
Vincenti spoke cautiously, saying, "We can't provide absolute certainty that some of the remains examined are Lisa's but the likelihood is very high. I have to say that many historians would have stated this was Lisa on the basis of written records, with many fewer elements and without scientific data."
The remains of the Gherardini - the woman immortalized by Leonardo Da Vinci's painting - were found in her tomb at the former convent of Santa Orsola in Florence.