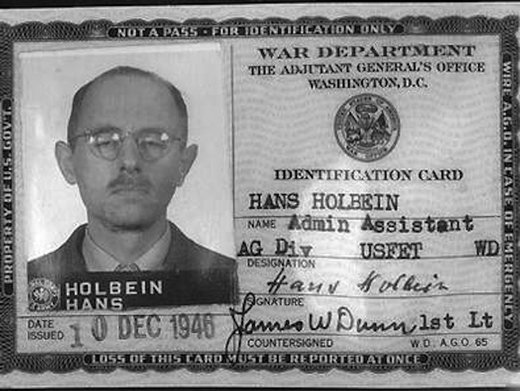 The German Interior Ministry (BMI) employed more former Nazis after the Second World War than previously thought. Between 1949 and the beginning of the 1970s, there were more former Nazis in leading positions than in other ministries, such as the foreign office or the justice ministry, which were also teeming with former Nazis.
This was demonstrated in the concluding report of a preliminary study by historians, which appeared on October 29. In December 2014, Interior Minister Thomas de Maizière ordered a project group, led by Professor Frank Bösch (ZZF Potsdam) and Andreas Wirsching (IfZ Munich-Berlin), to study the role of National Socialists in the Interior Ministry of the Federal Republic of Germany and the Interior Ministry of former Stalinist East Germany (GDR).
The Interior Ministry had blocked such a study for longer than most of the other ministries and authorities. Since they had something to hide, this is not surprising! Immediately after the founding of the BMI in 1949, half of all newly hired department heads, branch and subdivision leaders were former members of the Nazi Party. This percentage rose to 66 percent between 1956 and 1961. This number in the Interior Ministry was only exceeded by the number in the Federal Criminal Office (BKA), which is under the control of the Interior Ministry. The proportion of ex-Nazis in the BKA was 75 percent.