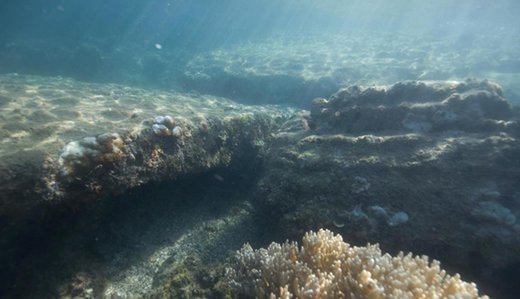 Centuries of speculations related to the lost city of Rhapta may have been ended with a discovery made during a helicopter flight over Tanzania's Mafia Island. A set of partially submerged ancient ruins are believed to be the Roman market town, which had become lost to the pages of history.
The discovery took a place when scuba-diver Alan Sutton spotted an unusually-shaped formation in the water while flying in a helicopter off the coast of Tanzania. After a few years of searching for the ruins, he announced his success in a
blog post
. It took him three years to discover the ruins of structures resembling an ancient harbor city.
Researchers claim that the ruins cover a large area and there are impressive lines of foundations covered by the thousands of square and oblong blocks.