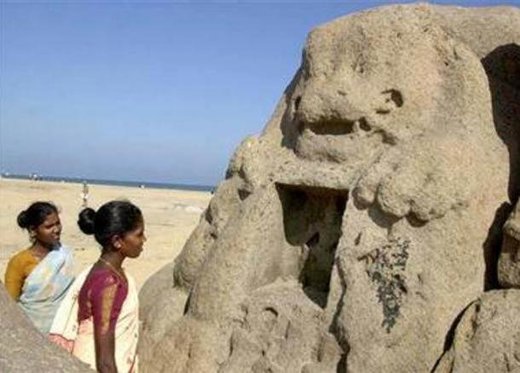 When the shoreline receded during the 2004 tsunami,
tourists in Mamallapuram swore they saw a long row of granite boulders emerge from the sea
, before it was swallowed again as the water hurtled forward. More than a decade later, a team of scientists and divers
have uncovered what eyewitnesses saw on that fateful day - vestiges of an ancient port.
In a discovery that could lead to more underwater explorations off the historic town of Mamallapuram, a group from National Institute of Oceanography (NIO) has found the
remains of a port or ruins of one of the six shore temples which, according to legend, went under water.
The 10-member team, comprising divers, geologists and archaeologists, found a 10m-long wall, a short flight of stairs, and chiselled stone blocks scattered on the seabed. They were found 800m from the shoreline at a depth of nearly 27ft.