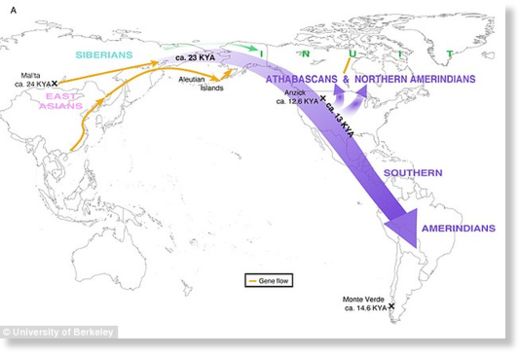 The original Americans came from Siberia in a single wave no more than 23,000 years ago, at the height of the last Ice Age.
New research says they hung out in the north of the country - perhaps for thousands of years - before spreading in two distinct populations throughout North and South America, according to a new genomic analysis.
The findings, which will be reported in the July 24 issue of
Science
, confirm the most popular theory of the peopling of the Americas, but throws cold water on others, including the notion of an earlier wave of people from East Asia prior to the last glacial maximum.