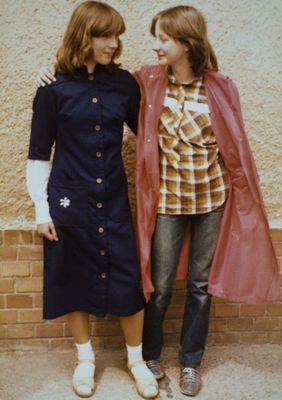 When people ask me what it was like growing up behind the Iron Curtain in Hungary in the Seventies and Eighties, most expect to hear tales of secret police, bread queues and other nasty manifestations of life in a one-party state.
They are invariably disappointed when I explain that the reality was quite different, and communist Hungary, far from being hell on earth, was in fact, rather a fun place to live.
The communists provided everyone with guaranteed employment, good education and free healthcare. Violent crime was virtually non-existent.
But perhaps the best thing of all was the
overriding sense of camaraderie
, a spirit lacking in my adopted Britain and, indeed, whenever I go back to Hungary today.
People trusted one another, and what we had we shared
.
I was born into a working-class family in Esztergom, a town in the north of Hungary, in 1968. My mother, Julianna, came from the east of the country, the poorest part. Born in 1939, she had a harsh childhood.