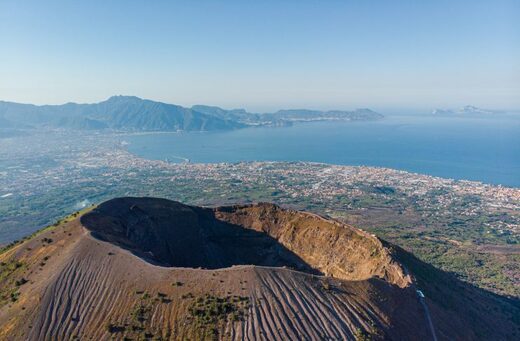 The Plinian eruption of Mount Vesuvius around 4,000 years ago - 2,000 years before the one that buried the Roman city of Pompeii, preserved the Early Bronze Age village of Afragola in metres of ash, mud and alluvial sediments.
The village of Afragola was situated near present-day Naples,
about 10 miles from Mount Vesuvius
. Owing to the level of preservation and the diversity of preserved plants at the site, researchers were interested to see if they could pinpoint the time of year when the eruption occurred.
Afragola was excavated over an area of 5,000 square metres, making it among one of the most extensively investigated sites of the Early Bronze Age in Italy.