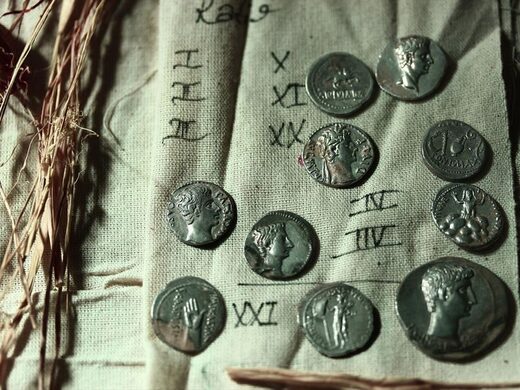 Archaeologists in the ancient Turkish city of
Aizanoi
have discovered a cache of 651 Roman coins in a vessel buried near a stream, reports Muharrem Cin for the state-run
Anadolu Agency
.
"The jug was aimed to be kept [in place] by three terracotta plates covering it," lead archaeologist Elif Özer of Pamukkale University tells the
Hurriyet Daily News
, adding that that the coins were likely buried during Emperor Augustus' reign (27 B.C. — 14 A.D.).
Per a
statement
, the scholars concluded that 439 of the coins were
denarii
, a type of silver coin first introduced in the third century B.C., while 212 were
cistophori
, or silver coins from Pergamum, an ancient Greek city in what is now Turkey. Though the researchers discovered the coins in 2019, they weren't able to examine them until recently due to the Covid-19 pandemic.