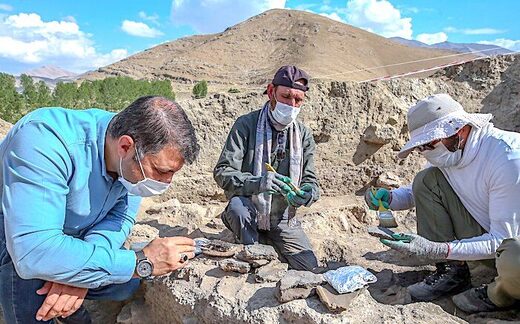 Archaeologists in eastern Turkey's Van have discovered traces of life dating back at least 5,000 years, around the time of the dawn of ancient Egypt.
The Culture and Tourism Ministry authorized
excavations at the İremir Höyük (Mound) in Van's Gürpinar district found a series of artifacts that likely date back to the early Bronze Age,
according to experts.
A 15-member team of anthropologists, archaeologists and art historians have been unearthing the early Bronze Age habitats and artifacts.
The pottery and ceramics excavated from the area, believed to be used as storage for a residence, show the traces of life from the early Bronze and Iron Ages.
Erol Uslu, the curator of the Van Museum and head of the team, told Anadolu Agency (AA) that they began earlier this year an archaeological excavation in the mound, which is located in a first-degree protected area.