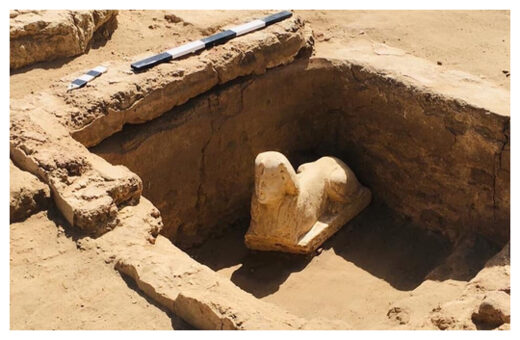 AN ARCHAEOLOGICAL MISSION FROM THE AIN SHAMS UNIVERSITY HAS UNCOVERED A ROMAN ERA SPHINX DURING EXCAVATIONS AT THE DENDERA TEMPLE COMPLEX, LOCATED IN THE QENA GOVERNORATE OF EGYPT.
The Temple of Dendera is a large ceremonial complex covering an area of 9.8 acres. The complex is centred on the Hathor Temple, a sanctuary which has been modified on the same site since the Middle Kingdom until the time of the Roman Emperor Trajan.
Recent excavations led by Dr Mamdouh El Damaty, a former antiquities minister and a professor of archaeology at Cairo's Ain Shams University, revealed a Roman structure in an area east of the main complex where a temple dedicated to Horus is located.
The structure is built using limestone and mortar, consisting of two levels. The lower level contains a large basin for collecting water from the Byzantine period, where the researchers found a Roman era sphinx statue.