Genomic study reveals an indigenous Bronze Age population that was genetically isolated but culturally cosmopolitan.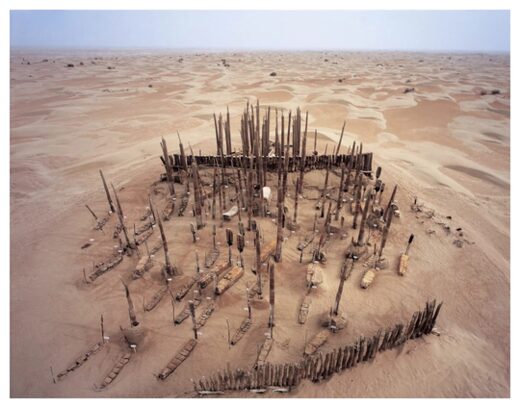 In a new study
,
an international team of researchers has determined the genetic origins of Asia's most enigmatic mummies - the Tarim Basin mummies in western China. Once thought to be Indo-European speaking migrants from the West,
the Bronze Age Tarim Basin mummies are revealed to be a local indigenous population with deep Asian roots and taste for far-flung cuisine.
As part of the Silk Road and located at the geographical intersection of Eastern and Western cultures, the Xinjiang Uyghur Autonomous Region has long served as a major crossroads for trans-Eurasian exchanges of people, cultures, agriculture, and languages. Since the late 1990s, the discovery of hundreds of naturally mummified human remains dating to circa 2,000 BCE to 200 CE in the region's Tarim Basin has attracted international attention due to their so-called 'Western' physical appearance, their felted and woven woolen clothing, and their agropastoral economy that included cattle, sheep and goat, wheat, barley, millet, and even kefir cheese. Buried in boat coffins in an otherwise barren desert, the Tarim Basin mummies have long puzzled scientists and inspired numerous theories as to their enigmatic origins.