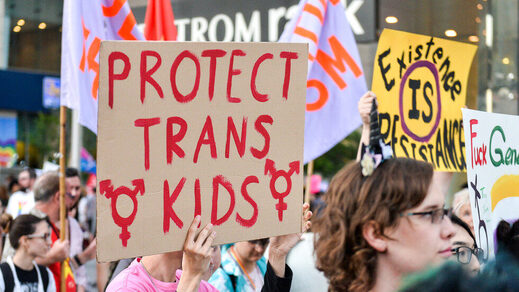 Canada - "True North, strong and free," according to its anthem - is in thrall to transgender ideology. On Friday, a father was sent to prison. His crime? Speaking out against the medical transition of his 14-year-old daughter.
The man complained about doctors giving puberty blockers to the 14-year-old, and referred to the child with the pronouns 'she' and 'her', in defiance of a court order.
He was sent to prison for six months for contempt of court.
British Columbia Supreme Court Justice Michael Tammen denounced his behaviour as outrageous contempt of a court order imposed to protect the girl's identity. He
handed down
a "strong denunciatory sentence" on the man for "blatantly, wilfully and repeatedly" defying publication bans.
But what else could a father do when his daughter suddenly decided that she was a boy, and was then promptly affirmed by a psychologist before being referred to an endocrinologist for puberty blockers and cross-sex hormones?