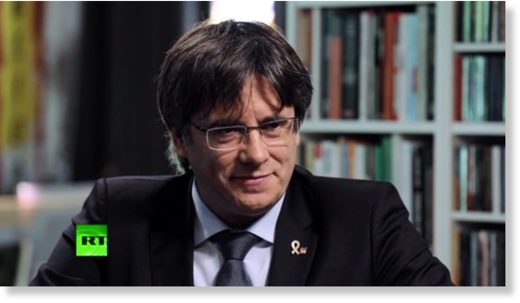 The EU can be prosperous even if it comprises of scores of small independent nations, says fugitive former Catalan leader Carles Puigdemont. If the number of members was an issue, the EU would not accept new ones, he adds.
The former Catalan president is a wanted man in Spain for organizing a referendum on the independence of his home state two years ago. Voices opposing Catalan independence came not only from Madrid, but also Brussels.
For example, then-European Commission President Jean-Claude Juncker
said
it would be impossible to manage the EU, if it had 98 members, which, he predicted, would eventually happen if Catalonia was allowed to do what it wanted. Puigdemont said this line of reasoning has an obvious flaw.