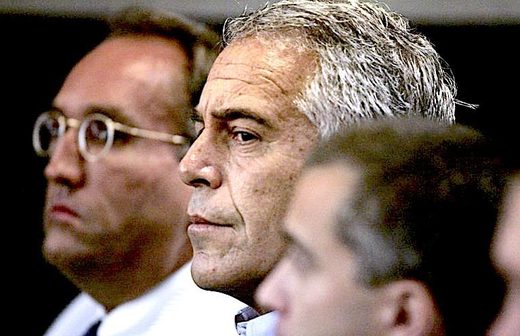 Democrats and Hollywood may have another #MeToo problem on their hands with the late Jeffrey Epstein.
Much has been made of President Trump's one-time association with Epstein, found dead in his jail cell Saturday of an apparent suicide, but
the picture emerging of the financier and convicted sex offender reveals an A-lister who hobnobbed with celebrities and gave generously to Democrats.
And not just former President Bill Clinton.
Epstein donated $147,426 to Democratic candidates from 1990-2018, versus $18,250 to Republicans.
His last GOP donation came in 2000, meaning that
he never contributed to the 2016 Trump presidential campaign,
according to the Center for Responsive Politics.
Judging from the media focus, however, viewers would be forgiven for assuming that Epstein was a regular at Make America Great Again rallies.
"I know they keep trying to tie Trump to this, but
Trump is the only person who is ever named in the Jeffrey Epstein debacle who stood up to Epstein and said that he was a dirtbag and a bad guy and banned him from his club,"
said conservative talk-show host Buck Sexton on his podcast.