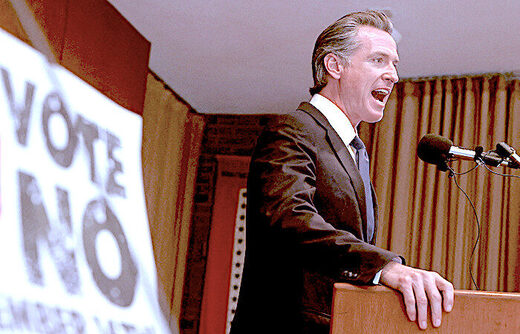 The votes are counted, the result complete: The citizens of the once-Golden State are so indoctrinated with wokeness they can't vote for any politician who isn't wholesale progressive. Nothing else explains Gavin Newsom's victory.
That stretch of sun-drenched, overpriced real estate along the Pacific is an undeniable, unmitigated disaster, and it has sunk deep into that status under the watch of Getty family trust fund baby Newsom. I would challenge anyone to debate the fact that the puddle of oil in Sacramento's state house is an abject failure and to offer any researched and confirmed numbers to back up any claims he's been a sustained success. Beyond that, I'd love to encounter anyone who holds enthusiasm in their hearts for this slick ventriloquist dummy masquerading as a national-caliber leader.
The statistics detailing the unquestionable garbage fire are omnipresent. One online search can keep you reading for hours. However, just as an example, we can begin with the state's
rankings
by US News and World Report.
Keep in mind that California is the most populous state in the Union and claims to possess the seventh largest economy on Earth
(The latter is
now dubious
due to the huge economic backslide overseen by Newsom). Those facts should lend the Golden State massive resources and constructive insurance provisions to maintain some level of stability. Still,
California ranks 20th in education, 28th in crime, 31st in infrastructure, 35th in natural environment, 36th in fiscal stability, and 50th out of 50 in opportunity.