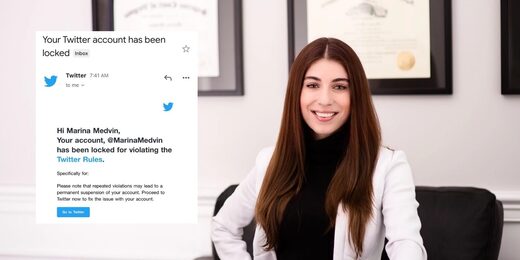 Update: Marina Medvin's received a message that read "Our support team has reviewed your account and it appears we made an error. We've determined there was no violation and have restored your account to full functionality." The email apologized for the "inconvenience." But the account remains inaccessible.
Twitter has suspended the account of Marina Medvin, who represents
January 6 defendants
, from the platform, giving no reason as to why.
Medvin received a notice from Twitter that her "account has been locked." But there was no way to appeal, or even to know the reason for the ban other than a vague "Twitter Rules" violation."