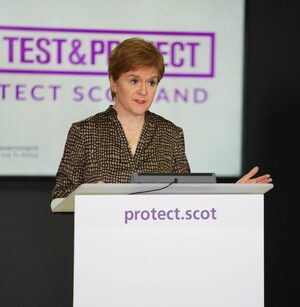 NUMBERS of patients in Scottish hospitals with Covid-19 were being dramatically overplayed by around 80 per cent, it emerged today.
Nicola Sturgeon said a review of the counting system had led to the dramatic fall in the official tally.
Under
the old measure - which included patients who had recovered from coronavirus, but were still in hospital for unrelated conditions
- there would have been 262 people logged today.
But the First Minister said a "new and more accurate measure" showed the current figure was 48 patients.