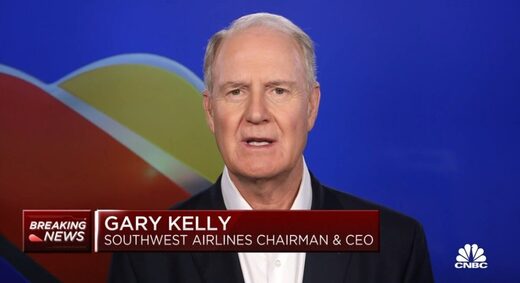 Southwest Airlines CEO Gary Kelly told CNBC on Tuesday he believes businesses should not impose Covid vaccine mandates on their employees, but he said his company is doing so to comply with
federal rules
put in place by the Biden administration.
"I've never been in favor of corporations imposing that kind of a mandate. I'm not in favor of that. Never have been," Kelly said in an interview on
Squawk on the Street.
"But the executive order from President Biden mandates that all federal employees and then all federal contractors, which covers all the major airlines, have to have a [vaccine] mandate ... in place by Dec. 8, so we're working through that."