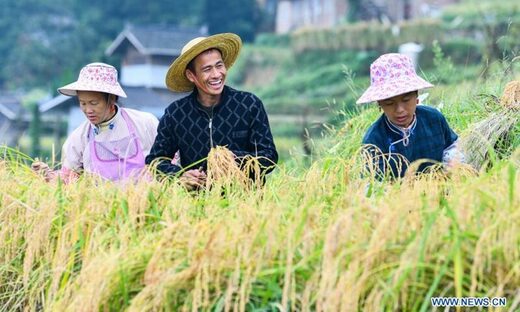 China will hand over a one-off subsidy of 20 billion yuan
($3.1 billion)
from its central finance budget to farmers to cope with rising costs of production materials due to spiking commodity prices in recent months, said a statement on Friday after a State Council executive meeting presided over by Premier Li Keqiang.
Agriculture is of high importance to social stability, the statement said
and the subsidy will be issued to farmers in light of the recent spike in prices of production materials such as
fertilizer and diesel oil
.
The subsidy
will be issued at a critical moment in the summer harvest and is aimed at ensuring farmers' willingness to produce grains
.