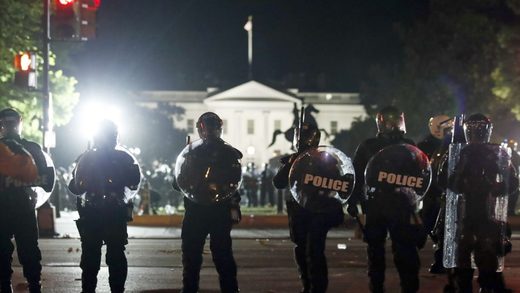 A senior official in the direct chain of command for defending Washington D.C. told Fox News that more than 50 Secret Service officers have been injured Sunday night so far, and that some rioters are throwing bottles and Molotov cocktails.
As
observed
in New York City and elsewhere, groups in D.C. are planting cars filled with incendiary materials for future use, Fox News is told.
U.S. Marshals and Drug Enforcement Administration (DEA) agents have been deployed to the streets of D.C. in an extraordinary move to beef up security alongside local police and Homeland Security agents, including the Secret Service, the Justice Department confirmed late Sunday. Fox News has learned U.S. Attorney for D.C. Mike Sherwin is heavily involved in the operation.