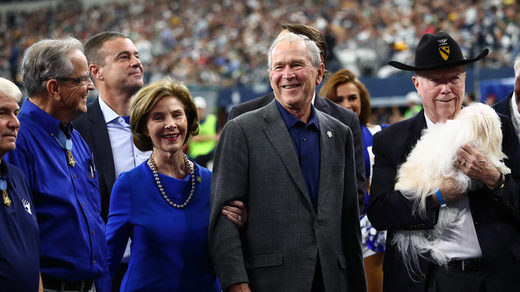 Viewers tore into TV comedian Ellen DeGeneres after she offered a lukewarm 'can't we all just get along' explanation for laughing it up with former president and regime-change aficionado George W. Bush at a football game.
Assuming the fans' initial rage had to do with "a gay Hollywood liberal sitting next to a conservative Republican president" at a Dallas Cowboys football game over the weekend, DeGeneres stressed that just because her political views didn't align with the president who started two long and bloody wars, didn't mean they couldn't be friends.
"I'm friends with George Bush. In fact, I'm friends with a lot of people who don't share the same beliefs that I have," she said on her show on Tuesday, comparing her disagreements with Bush to disagreeing with her "friends who wear fur."