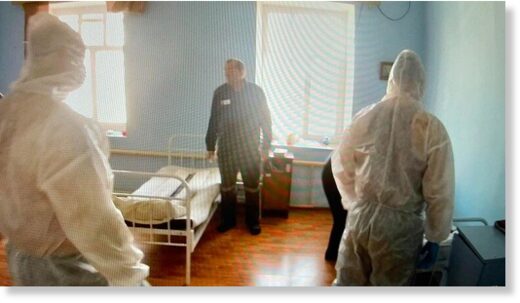 Prisoners languishing in Russian jails were physically and sexually abused by top officers in scenes reminiscent of a "concentration camp," Vladimir Osechkin, the activist who published leaked clips of the torture, has said.
In a statement published online on Thursday, the founder of the Gulagu.net prison news portal wrote that, at the Saratov prison hospital where the allegations have been centered, staff were explicitly involved in degrading and painful treatment. "Sadists were handed titles like 'caregivers' and 'nurses.' They carried out rounds, completely controlled prisoners and had power over them."
According to him, ranking members of the country's prison service "beat, tortured and raped prisoners making use of other convicts to do it." The group's leaked documents reportedly also show that doctors prescribed drugs to prisoners to effectively render them mentally incapable before they were transferred to asylums. Osechkin went on to
describe
the revelations as "a crime against humanity" and called for an "international investigation" into the incident.