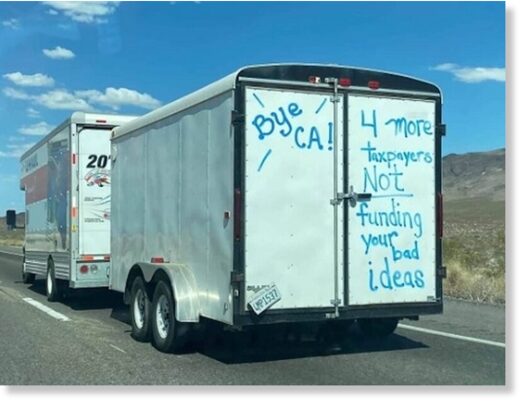 The signs really began to become visible at the end of January, 2020; there was an exodus of people brewing, and it was galvanizing fears on both sides of the political spectrum. The pandemic situation is cited by the mainstream media as the primary cause, but in reality the migration had
started at least 3 years earlier
. Americans were leaving certain states and cities behind by the tens of thousands, and these places were predominantly leftist in their policies and population. California, New York, Illinois, New Jersey, Maryland, Massachusetts, Connecticut, etc.;
all of these progressive states were bleeding residents since 2017, the pandemic just accelerated the situation.
There are a number of reasons given for the dramatic shift in population, but two specific reasons stand above the rest:
Economy and political ideals
. The pandemic itself is only a minor motivator. Consider the fact that residents of California left the state in droves for Texas over the summer DESPITE the problem of Covid infection spikes in major metropolitan areas of the Lone Star State. People didn't care, they just wanted to get the hell out of California as quickly as possible.
Again, a main reason given by former Californians was politics. They are
conservatives or moderates
that felt isolated or trapped in a far-left cesspool and they realized their future life prospects depended on them transplanting to a more free and less bureaucratic place.