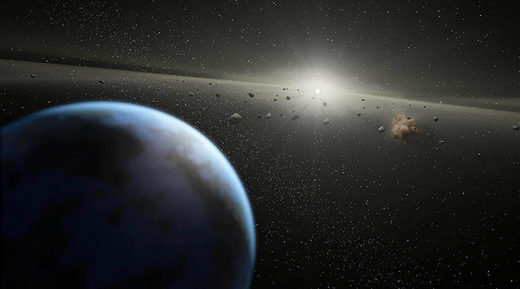 The largest asteroid to come so close to Earth in over a century whizzed by the planet Friday without a hitch - and revealed two tiny moons in the process.
The highly anticipated asteroid '3122 Florence,' measuring a whopping 2.8 miles (4.5 kilometers) in width, came within 4.4 million miles (7 million km) of Earth. The gap is the equivalent of 18 times the distance from our planet to the moon.
"Florence is the largest asteroid to pass by our planet this close since the NASA program to detect and track near-Earth asteroids begam,"
Paul
Chodas
, of NASA's Jet Propulsion Laboratory, said of the fly-by.