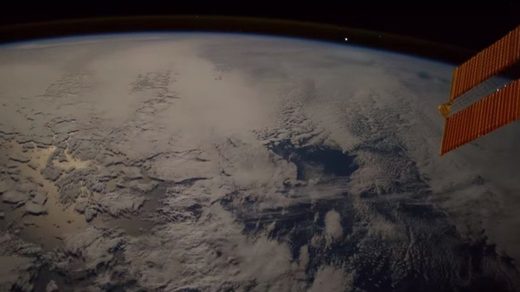 Astronauts at the International Space Station captured a rare moment when a fireball whizzed to Earth.
The blink-and-you'll-miss-it footage was shared by astronaut Paolo Nespoli. It was captured on November 5 as part of a series of night-time photographs taken as the Space Station was flying over the southern Atlantic Ocean towards Kazakhstan.
The images were put together in a time-lapse video with a 1-second interval.