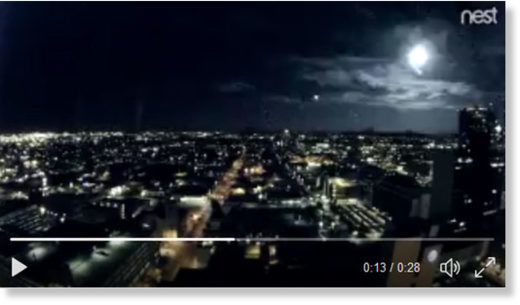 Residents of Phoenix, Arizona were treated to approximately four seconds of night-time daylight on Tuesday, as a suspected meteor burst through the Earth's atmosphere and lit up the area.
The city tweeted footage of two fireballs streaking across the night sky
, which had been captured by a security camera overlooking a number of public buildings. In the video, one meteor can be seen burning up in a flash above the clouds while another, smaller meteor extinguishes parallel to it.