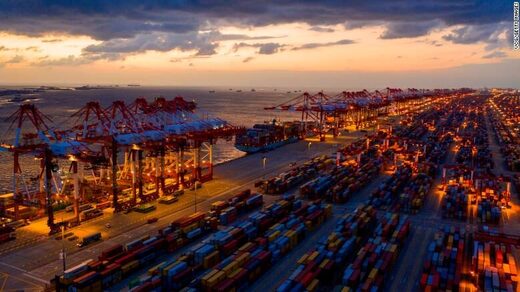 Ships in Chinese waters are disappearing from industry tracking systems, creating yet another headache for
the global supply chain
. China's
growing isolation
from the rest of the world — along with a deepening
mistrust of foreign influence
— may be to blame.
Comment:
China's "growing isolation"? China is doing
billions
in trade with Russia; it's building infrastructure over in Africa; it's trading and working directly with any and all willing nations, including those countries otherwise suffering under US sanctions; it's at the forefront of one of the world's largest infrastructure project, the BRI, creating a network of trade routes throughout Asia, the Middle East, Africa, and Europe; China is anything but 'Isolated'.
Analysts say they
started noticing the drop-off in shipping traffic toward the end of October, as China prepared to enact legislation governing data privacy
.
Usually, shipping data companies are able to track ships worldwide because they are fitted with an Automatic Identification System, or AIS, transceiver.
This system allows ships to send
information — such as position, speed, course and name
— to stations that are based along coastlines using high-frequency radio. If a ship is out of range of those stations, the information can be exchanged via satellite.