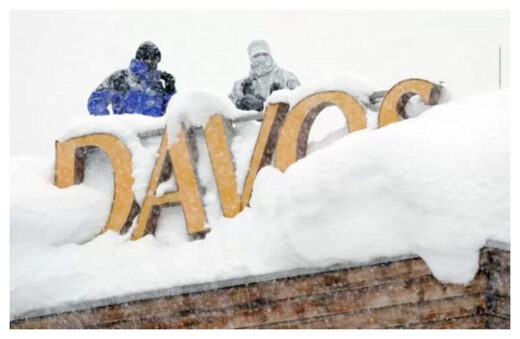 Reliable sources have confirmed that Klaus Schwab and even attendees have been getting such threats of violence and death that he has postponed Davos in January for the first time, claiming it is due to the
pandemic
,
which is not true. Schwab is, at last, starting to realize that there is a price to his academic theories. There has been an avalanche in Switzerland but it is death threats rather than snow. This sweeping wave of anger is erupting worldwide, and there is no way that security measures can be enacted to protect world leaders. Even the Swiss news outlet
Südostschweiz
has also reported about the violent threats.
Both employees, as well as attendees, have also been targeted personally.
Schwab is going to discover that there is a huge price to pay for his bizarre ideas that you can destroy the world economy in 2 to 3 years and build it all back better, GREEN, in the blink of an eye. Just looking at the USA, there are approximately 350 million people in the USA, and interestingly, according to the 2016 census, there are 3.14 (pi!) persons per family, on average. Consequently, that implies that the number of homes in the United States at most would be 100 million (give or take).
According to the 2010 census, we find about 80% of the population lives in cities rather than the suburbs. We are probably looking at about 50% of that 80% living in apartments/condominiums, which would suggest that up to 40% of Americans live in multi-family type housing. If we then take the remainder of 60%, that would seem to be about the round maximum living in single-family structures. If we take the pi number for a family, that implies that there are about 70 million single-family homes. If we look at
Statista
, then record the number of owner-occupied housing units in the United States by the 2nd quarter 2021 has reached 82.51 million.