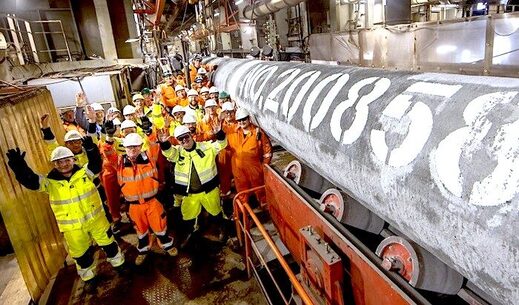 Biden's party had long opposed the link between Russia and Germany, claiming it would make Western Europe a hostage.
Despite consistently criticizing the Nord Stream 2 project, for many years,
American Democrats are reportedly planning to derail next week's vote on US sanctions against the Russian-backed natural gas pipeline. The party is making the U-turn because it doesn't want to weaken President Joe Biden's position in ongoing security discussions with his Russian counterpart Vladimir Putin,
Politico
suggested on Wednesday.
Senators have apparently decided that imposing curbs on Nord Stream 2 now
could undermine unity among America's allies in Europe, and remove Biden's key leverage
in negotiations with the Russian leader.
A bill that would force the US president to impose restrictions on the pipeline within 15 days - including travel limitations, asset freezes, and bans on doing business with American firms
-
is being promoted by Republican Senator Ted Cruz. He needs the support of at least 10 Democrats for it to pass the 60-vote threshold and become law.

Comment: Yet another self-serving, dead-end decision by the US Government? There is no 'winner' here. Key leverage regarding Russia is a fantasy.