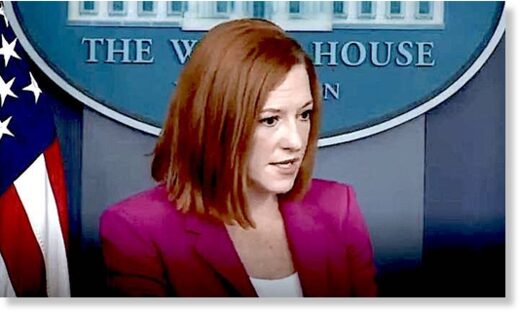 US officials scrambled on Friday to clarify that Washington's policy toward Taiwan had not changed, after an
apparent gaffe
by US President Joe Biden Thursday night when he said on CNN
that the United States would come to the island's defence in the event of an attack by China.
"There is no change in our policy,"
White House Press Secretary Jen Psaki said at a briefing, as she fielded numerous questions about whether Biden's comments signaled an end to Washington's long-held position of "strategic ambiguity".
Asked by CNN's Anderson Cooper whether the US would come to Taiwan's defence if mainland forces attacked,
Biden said: "Yes, we have a commitment to do that."
The US does not maintain official diplomatic relations with Taiwan,
but is required by the
Taiwan Relations Act
to support the self-governed island's efforts to defend itself, including through arms sales. China regards Taiwan as a renegade province, destined for eventual reunification with the mainland, by force if necessary.
The Taiwan Relations Act does not, however, include a commitment to intervene militarily if China seeks to annex Taiwan by force.
The US has for decades followed a policy of "strategic ambiguity", in which it does not indicate whether it would take military action in Taiwan's defence.