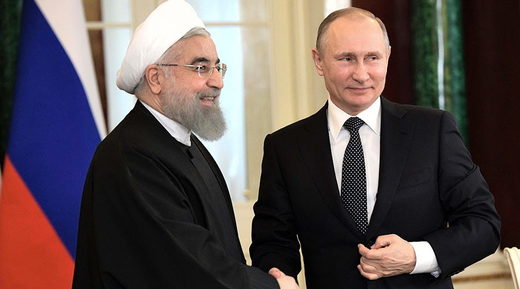 Russia is planning to expand economic cooperation with the Islamic Republic of Iran in the oil and gas industry to ensure sustainable economic development, Russian President Vladimir Putin said after meeting his Iranian counterpart. Iran's president, Hassan Rouhani, is in Moscow on an official visit. Russia sees "
a great potential for enhanced oil and gas industry cooperation
," Putin said at a joint news conference which followed the meeting of the two leaders. He added that "leading Russian companies have reached a number of important agreements concerning the development of major hydrocarbon deposits in Iran."
Putin and Rouhani also
agreed to continue cooperation aimed at stabilizing the global energy market
and ensuring sustainable economic development. The two sides "welcomed the agreements reached by OPEC members and other oil-producing countries, which contribute to the balancing of supply and demand at the [global] oil market within the acceptable price range," read the joint communiqué signed by the two presidents.