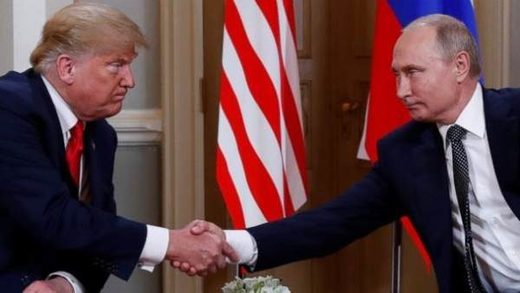 Russian President Putin today in his press conference with President Donald Trump destroyed the Mueller investigation. He pointed out numerous items, including that he provided the US information on the Russian company Mueller indicted, Concord Management, and that the courts should decide the fate of the Mueller investigation and not the Deep State.
I'd like to add something to this. After all I was an intelligence officer myself. And I do know how dossiers are made up. Just a second. That's the first thing.

Now the second thing. I believe that Russia is a democratic state and I hope you're not denying this right to your own country. You're not denying that the United States a democracy. Do you believe the United States is a democracy? And if so, if it is a democratic state then the final conclusion in this kind of dispute can only be levered by trial, by the court, not by the, executed by the law enforcement.

For instance the Concord Company that was brought up is being accused of interference but this company does not constitute the Russian state and does not represent the Russian state and I brought several examples before. Well, you have a lot of individuals in the United States,

take George Soros for instance

, with multi billion capitals but it doesn't make him, his position, his posture, the posture of the United States. No it does not. Well it's the same case. There is the issue of trying a case in the court and the final say is for the court to deliver. We're now talking about the individuals and not about particular states.