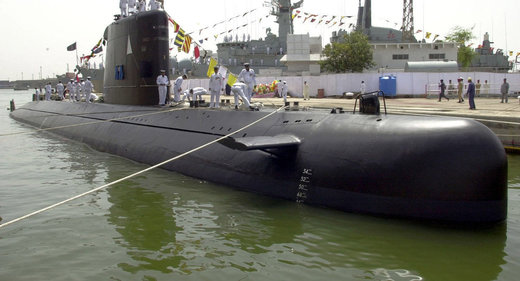 The Chinese government will supply eight modified diesel-electric attack submarines to Pakistan by the year 2028.
In Islamabad the head of Pakistan's next-generation submarine program made the announcement to the country's National Assembly Standing Committee on Defense, while on a August 26 visit to Naval headquarters.
The announcement confirms that the project is going forward, but is it not clear whether a contract has been signed. Rear Admiral Syed Hassan Nasir Shah announced in April that a contract had been secured by the Karachi Shipyard & Engineering Works (KSEW) to construct four of the eight submarines, with the other four being built by the China Shipbuilding Trading Company (CSTC). The submarines will be fitted with air-independent propulsion (AIP) systems.
The agreement between the two nations is valued at $4 to $5 billion and it's anticipated that China will extend a low interest rate loan. Some speculation surrounds what type of submarine the Pakistani Navy will receive. In April 2011, the China State Shipbuilding Industrial Corp signed a contract to supply six Type 032 Qing-class conventional attack submarines by 2016 or 2017.