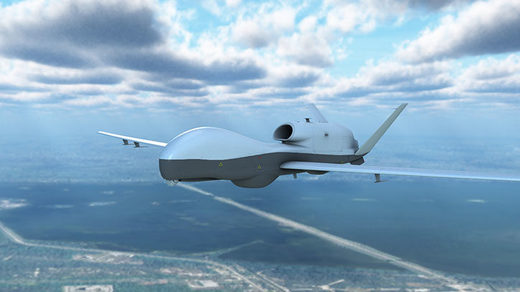 Iran's Revolutionary Guards claimed Thursday they shot down a US drone in the southern province of Hormozgan.
State news agency IRNA quoted the Guard's news website, Sepah News, as saying that the Islamic country's military force targeted the RQ-4 Global Hawk drone when it entered Iran's airspace "near the Kouhmobarak district in the south."
General Hossein Salami, the commander of Iran's Revolutionary Guard, said the incident sent "a clear message" to the US, adding that Iran does "not have any intention for war with any country, but we are ready for war."
Responding swiftly to the Iranian claim, the US military said it had not violated Iranian airspace on Wednesday.