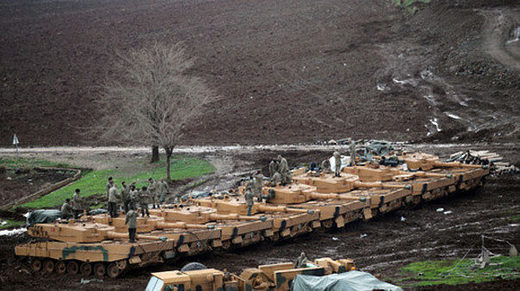 German politicians have widely opposed plans to provide Turkey with tank modernization upgrades after Leopard 2 combat vehicles were spotted taking part in the military operation against the Kurds in Syria's Afrin.
Amid rumors of potential resumption of arms sales to Turkey,
German opposition parties, the Greens and the Left,
urged the government to reconsider such deals with Ankara,
pointing out that German weapons are now killing innocent people in Syria.
"An immediate halt to all arms exports to Turkey is long overdue,"
Agnieszka Brugger, a Greens lawmaker
told
the
Heilbronner Stimme
newspaper.
"This intense situation should be a wake-up call for the German government."
Since the 1980s Germany has sold Turkey some 751 Leopard tanks, including 354 modern Leopard 2 type, which has been previously used by Turkey an a cross border operation against Islamic State (IS, formerly ISIS/ISIL) terrorists and US-supported Kurdish militias in Syria.