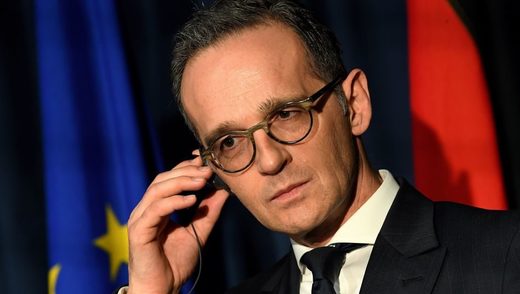 "For A Long Time Now, Words Have Not Been Enough" Speeches and warnings are insufficient when it comes to anti-Semitism in Germany and Europe. We need concrete programs to counter the hatred of Jews, including better education and harsher penalties.
"Halle
was
my home." This is one of the saddest sentences I have heard in a long time. Max Privorozki said it, the head of Halle's Jewish community, which only barely escaped a massacre in October. His words express the utter despair at the fact that anti-Semitism
has become a part of daily life
for Jews in Germany once again. Every day, Jewish citizens are openly attacked on our streets or threatened and insulted online. There were over 400 such incidents in Berlin alone over a period of six months last year - more than two per day. In light of such figures, it does not surprise me that almost every second Jew in Germany has already thought about leaving the country. But it pains me even more. We urgently need to take action so that such thoughts do not become bitter reality and large numbers of Jews do not leave Germany. It is an absolute nightmare that people of the Jewish faith no longer feel at home here in Germany - and a terrible disgrace 75 years after the liberation of Auschwitz.
For a long time now, words have not been enough. The lives of dozens of people in Halle were saved by a mere wooden door. We need to do more to protect Jewish institutions and communities, not only in Germany, but all over Europe. For this purpose,
we will provide the Organization for Security and Co-operation in Europe with 500,000 euros in 2020
.