Apparently, the US Left has yet to figure out that Washington doesn't try to overthrow neoliberals. If Syrian President Bashar al-Assad were a devotee of the Washington Consensus - as Counterpunch's Eric Draitser seems to believe - the United States government wouldn't have been calling since 2003 for Assad to step down. Nor would it be overseeing the Islamist guerilla war against his government; it would be protecting him.
There is a shibboleth in some circles that, as Eric Draitser put it in a recent Counterpunch article, the uprising in Syria "began as a response to the Syrian government's neoliberal policies and brutality," and that "the revolutionary content of the rebel side in Syria has been sidelined by a hodgepodge of Saudi and Qatari-financed jihadists."
This theory appears, as far as I can tell,
to be based on argument by assertion, not evidence.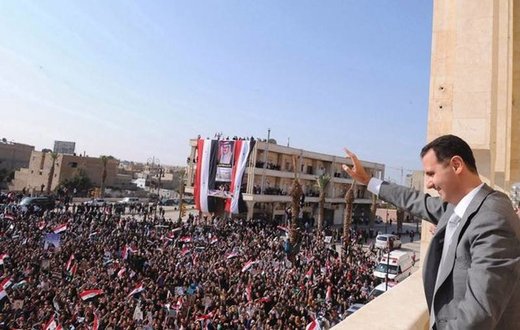 A review of press reports in the weeks immediately preceding and following the mid-March 2011 outbreak of riots in Daraa—usually recognized as the beginning of the uprising—offers no indication that Syria was in the grips of a revolutionary distemper, whether anti-neo-liberal or otherwise. On the contrary,
reporters representing
Time
magazine and the
New York Times
referred to the government as having broad support, of critics conceding that Assad was popular, and of Syrians exhibiting

little interest in protest.
At the same time, they described the unrest as a series of riots involving hundreds, and not thousands or tens of thousands of people, guided by a largely Islamist agenda and exhibiting a violent character.