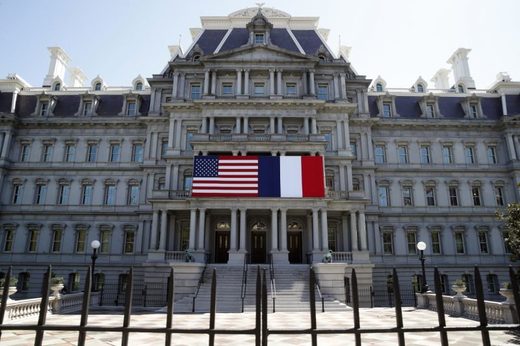 Now it's President Donald Trump's turn to pull off the ultimate charm offensive.
Wined and dined on multiple state visits during his tour of Asia last year, Trump is paying it forward and celebrating nearly 250 years of U.S.-French relations by playing host to President Emmanuel Macron at a glitzy White House state dinner on Tuesday.
Months in the making, it's the first state visit and first big soiree of the Trump era in Washington.
"It sounds like what they're planning will be spectacular," said Jeremy Bernard, who was White House social secretary in 2014, the last time the U.S. feted a French president.
The White House has said little beyond the fact that dinner will be served, sticking to the tradition of trying to maintain an element of surprise for its guests.
In fact, Macron will break bread twice with Trump.