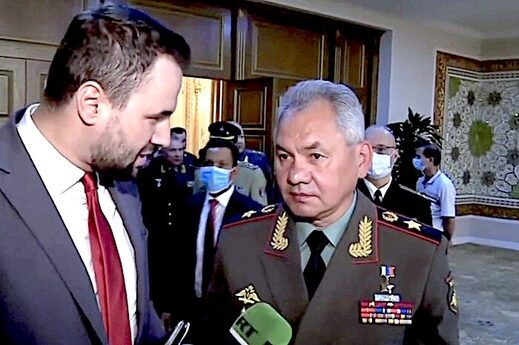 Russian Defense Minister Sergey Shoigu has told RT that, despite US President Joe Biden's plans for a full troop withdrawal within the next few months,
Afghanistan still faces American efforts to interfere in its internal affairs.
Speaking to journalists on Wednesday, the military chief said
US intentions to monitor the advance of insurgents from afar indicated that Washington still has plans for the Central Asian nation
long after all its troops leave the country later this summer. "Why are you coming out if you're still trying to watch what's going on from over the fence?" he asked.
Shoigu went on to say that American officials are engaged in "pesky" negotiations with nations across the region
to set up and maintain logistics centers and hubs for military equipment to be moved through.
These could also serve to
help extract Afghans who cooperated with US forces,
and now fear retribution as Islamist forces gain ground. The Taliban, a prohibited terrorist organization in Russia, now claim to have occupied the majority of the country, and forces loyal to the government in Kabul have sought refuge from fighting in nearby Tajikistan.