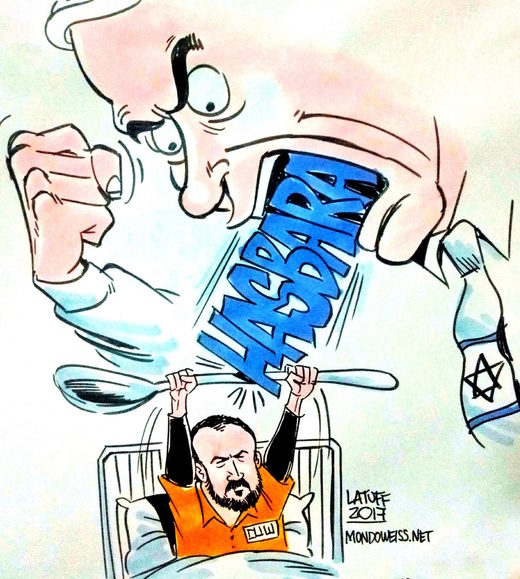 Saturday, after 41 days, the Palestinian prisoner hunger strike came to what seemed to be an
end
- or rather a 'suspension'.
At first, details of concessions to Palestinian prisoner demands beyond the reinstatement of a second monthly family visit were not yet available, and Israel was apparently using this vacuum to
downplay
the whole thing.
Israeli Public Security and Hasbara (propaganda) Minister Gilad Erdan countered claims that certain demands were met, saying that "there is absolutely no pledge to grant" any of the other prisoner demands, and summated that it "appears that this strike failed".
The Prisons Service simply said there was no negotiation, and that none of the prisoners' demands were met apart from the visitations.