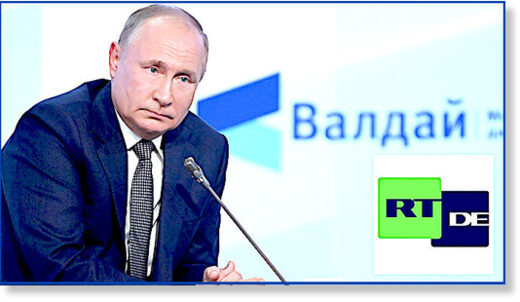 Russian President Vladimir Putin made his annual appearance at the Valdai Discussion Club, giving
a speech
and fielding questions.
He appeared in good form mentally, physically, and emotionally
- despite the
intermittent Western warnings
of an ill or mentally inadequate Putin -
and gave a performance worthy of an elder statesman
. Several points stood out. One is that, contrary to the view that Putin is simply in power to enrich himself and his cronies,
Putin clearly came across in this forum and has in others as well as a man interested in ideas and who has his own
. I would argue that he has developed a general worldview and view of Russia since coming to power in 2000, when his ideas about politics and history still were not yet clearly formulated.
As Putin ages he appears to be
drawn increasingly to themes of history and philosophy
, and so he discussed issues related to the history of the Great Patriotic War (World War II), noting his ongoing interest and occasional occupation with historical documents. Regarding philosophy,
he repeated his appreciation of early 20th century political philosopher Ivan Ilyin
, whose work he keeps on a bookshelf and, he says, he often picks up and reads. Some Western propagandists have done their best to paint Ilyin as a 'fascist' so they can taint Putin to the hilt, as is the wont of much of Western 'thought' about Russia today. Ilyin was
opposed to both fascist and communist totalitarianism
and supported what he thought of as a Russian - that is, a controlled - form of constitutional republic that would have been more limited than Western models. His first claim to fame was a balanced refutation of Lev Tolstoy's radical pacifism.