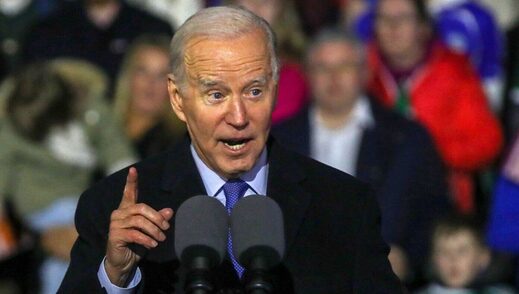 As a showdown looms over increasing the debt ceiling once again, President Biden warned that partisan bickering over the issue could lead the U.S. to default on its obligations to Ukraine.
"Listen, folks, it's real simple," said Biden to reporters. "We have a sacred duty to send billions to Ukraine to keep the war going. And don't forget our obligations to PBS, the 87,000 IRS agents we're hiring, and free transgender surgeries for at-risk indigenous youth. That takes money. Gotta raise the ceiling-not a joke!"
House Speaker Kevin McCarthy however, disagrees. "We will raise the debt ceiling in exchange for some symbolic spending cuts that make us look fiscally responsible," he said. "Until we get those mild cuts, which will delay the financial and economic collapse of the United States by a full 3-and-a-half seconds, we will not agree to raise the debt ceiling.
"We draw the line here."
At publishing time, the Republicans had caved and decided to raise the debt limit with no spending cuts.