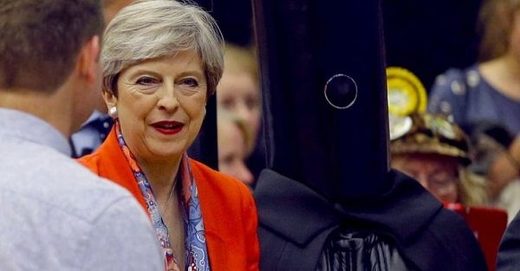 Lord Buckethead's's manifesto has gone viral with over 15,000 retweets and likes and as
@Scottbix
over on
Twitter
says, "Oh my god Lord Buckethead's political manifesto I'm screaming".
MY 2017 MANIFESTO: Strong, not entirely stable, leadership
1. The abolition of the Lords (except me).
2. Full facial coverings to be kept legal, especially bucket-related headgear.
3. No third runway to be built at Heathrow: where we're going we don't need runways.
4. Ceefax to be brought back immediately, with The Oracle and other Teletext services to be rolled out by the next Parliament.
5. Regeneration of Nicholson's Shopping Centre, Maidenhead.
6. Buckethead on Brexit: a referendum should be held about whether there should be a second referendum.