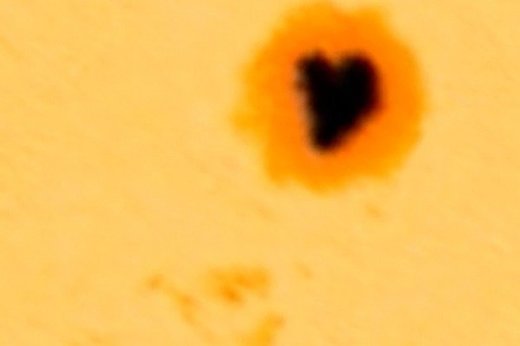 The sun gives us life, and it might even love us, too.
A huge,
heart-shaped sunspot
known as active region (AR) 2529 has rotated around to face Earth. AR 2529 is currently several times larger than our planet — big enough to be spotted by amateur astronomers here on Earth.