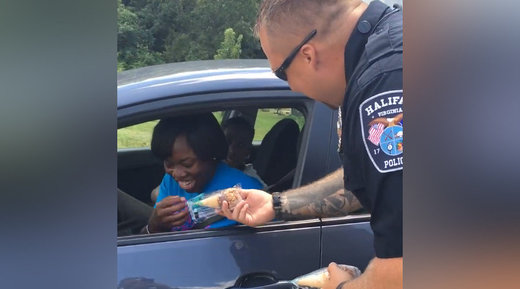 Most people are pulled over by police for some sort of obvious traffic violation: speeding, failure to signal, etc. But in Halifax, Virginia, drivers can be stopped for a very different reason ‒ not having an ice cream cone on a hot summer day.
In an era where "driving while black" is a common complaint ‒ meaning an African-American driver has committed no traffic violations but is still stopped by police ‒ the Halifax Police Department decided to engage in their own version of community policing.
As temperatures hit the 90s across southern Virginia, Halifax Police Chief Kevin Lands and Officer Brian Warner pulled over a woman.