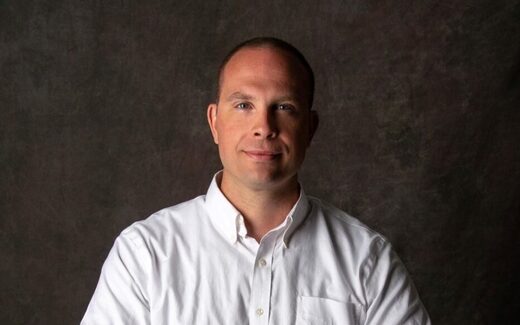 In a show of support, Jim Shell, the former Chief Scientist for Air Force Space Command (now known as the U.S. Space Force), has lent his voice to the integrity of former senior intelligence official, David Grusch, in the wake of his recent astonishing claims relating to Unidentified Anomalous Phenomena (UAP).
Grusch's allegations, which centre around deeply covert programs purportedly holding retrieved intact and partially intact craft of non-human origin, have found an ally in Shell, further amplifying the gravity of these extraordinary revelations.
In a LinkedIn post referencing a recent
bombshell article
published by The Debrief, which delves into Grusch's allegations, Shell
stated
:
'I will vouch for the integrity of Dave Grusch!'
Of interest, Shell did not publicly rule out claims that materials of non-human origin are held by the U.S. government, its allies, and defense contractors (made by Grusch within the article), adding:
'Getting to the bottom of this is elusive and problematic, to say the least.

'I will assert no matter the conclusion of extraterrestrial materials or not, the DoD and IC security apparatus is in trouble and unwitting accomplices are fostering an abusive system.'
Such comments may be in reference to claims by Grusch that information about such programs has and continues to be illegally withheld from Congress, and that he suffered illegal retaliation for his confidential disclosures to the Congress and the Inspector General of the Intelligence Community.
Liberation Times has sought Shell's input, reaching out to him for comment and seeking additional elucidation on the matter.
Grusch received further support on LinkedIn
by Sean Allen who presently works at Space Systems Command
, part of the U.S. Space Force's space development, acquisition, launch, and logistics field command.
Allen shared The Debrief's article on Grusch,
commenting
, 'seems like it will be a busy week. I hope David Grusch stays safe.'
Referencing allegations of reprisals taken against Grusch (and perhaps other whistleblowers who have yet to speak out publicly), Allen
added
:
'I want to see how these individuals are treated. If they're liars then no need to target them with harassment, reprisal, threats.'
Liberation Times has made contact with the Intelligence Community's Inspector General (ICIG), posing specific inquiries regarding Grusch and the allegations made by him. At present, no response has been received from the ICIG.
However, U.S. Department of Defense (DoD) spokesperson Susan Gough, who
claims
to have 'provided expert advice to DoD and other U.S. Government agencies on strategic communication, organizational change, psychological operations' between 2006 and 2009, did provide Liberation Time with the following statement:
'To date, AARO [the All-domain Anomaly Resolution Office which investigates UAP] has not discovered any verifiable information to substantiate claims that any programs regarding the possession or reverse-engineering of extraterrestrial materials have existed in the past or exist currently.

'AARO is committed to following the data and its investigation wherever it leads. AARO, working with the Office of the General Counsel and the Air Force Office of Special Investigations, has established a safe and secure process for individuals to come forward with information to aid AARO in its congressionally-mandated historical review.

'AARO's historical review of records and testimonies is ongoing and due to Congress by June 2024. AARO welcomes the opportunity to speak with any former or current government employee or contractor who believes they have information relevant to the historical review.'
It should be noted that Liberation Times understands that the
AARO is not an authorized recipient of Dave Grusch's
PPD-19
complaint made through the ICIG
. The only authorized recipients are
the Director of National Intelligence, Avril Haines, the House Permanent Select Committee on Intelligence, and the Senate Select Committee on Intelligence
. The AARO would need approval by Avril Haines or the ICIG to gain access, or Grusch would need to make a separate disclosure through the AARO, which he has not done.
Sources have told Liberation Times that the
AARO, which has, up until now, reported to the Office of the Under Secretary of Defense for Intelligence & Security (OUSDI&S), is not trusted by numerous whistleblowers
.
The issue may stem from AARO's proximity with the OUSDI&S, which has previously been criticised for allegedly persecuting whistleblowers.
The former director of the
Advanced Aerospace Threat Identification Program
and UAP whistleblower, Lue Elizondo, has previously
commented
:
'The [O]USDI is the one single office that has continuously lied about this topic and persecuted whistleblowers.'
Speaking to Liberation Times, Elizondo has also vouched for Grusch, stating:
"Despite what some may say, Dave is an honorable man who served his country courageously, both during times of peace and war. He is who he says he is."
With the AARO seemingly unable to effectively investigate claims such as those made by Grusch, the responsibility may ultimately fall upon Congress. The U.S. government's House Oversight Committee
intends
to hold a public hearing on the subject, indicating the potential for Congressional intervention.
Liberation Times has gained insight into the consideration of a concept reminiscent of the Church Committee of 1975, which probed into abuses committed by U.S. intelligence agencies. This notion has been contemplated by certain members of Congress ever since the UAP whistleblower language was included in the Intelligence Authorization Act of July 2022.
Given the recent disclosure by Grusch, the momentum behind such thinking may gain further traction.
It is anticipated that the gravity of Grusch's allegations may intensify in the days to come.