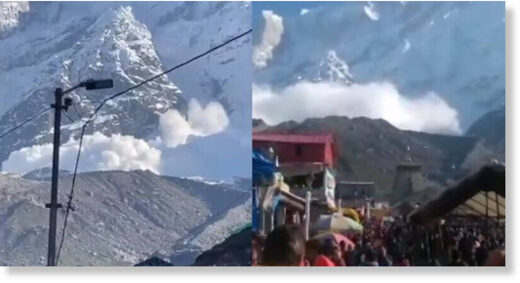 A massive avalanche on 8 June hit the mountains around the Kedarnath Temple in Uttarakhand, however, no damages or injuries were reported.
A video clip shared by news agency PTI shows fumes of snow descending the mountains. The pilgrims and visitors standing in front of the temple were gazing at the snowslide as it took place.
Earlier on 4 June, a similar snow avalanche took place in the state that hit a group of pilgrims en route to Hemkund Sahib. The State Disaster Relief Force (SDRF) rescued five of them while recovering the body of one pilgrim on June 5 after the rescue operation resumed.