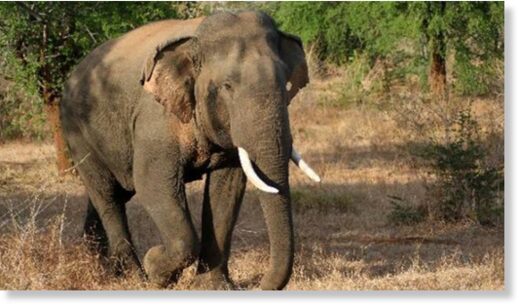 Two died while one sustained injuries after a wild elephant attacked them while picking mango in an orchard.
The incident took place at Pakut, a village about 80km from Jharkhand state capital under the Kamdara police station area of Gumla district.
The deceased were identified as Motro Singh and Juhi Kumari while the injured as Bandhana Swansi.
The Forest department team reached the spot. Injured were referred to the Khunti Hospital.
A local resident informed that an elephant suddenly reached the orchard and before everyone could run, the wild elephant attacked them.
"Singh was killed on the spot. Juhi Kumari sustained injuries in the attack and was declared dead when taken to Primary Health Centre. Swasi, a resident of Pakut village, has been referred to Khunti Hospital in critical condition, where she is being treated," the villager said.