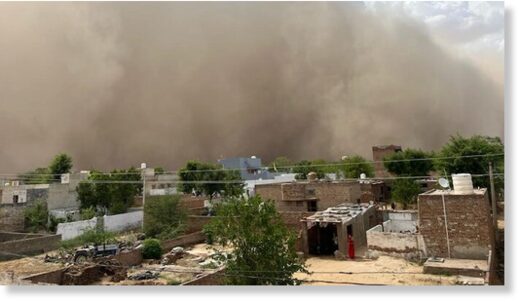 Several parts of Rajasthan saw skies turning dark on Tuesday afternoon as a fierce dust storm hit some places. The dust storm was coming from the north-west direction. The affected places include Churu, Taranagar, Sardarshahar, and Rajgarh.
The dust storm covered the skies during the day, affecting visibility and traffic. Many trees, plants, electric poles, and tin sheds were damaged.
The dust storm was followed by heavy rain in the areas.
This comes two days after the India Meteorological Department (IMD) forecast heavy rainfall in parts of Rajasthan. Last month, severe thunderstorms and heavy rains were witnessed in several parts of Rajasthan, that caused massive damage to various power grids and electricity distribution systems in the state.