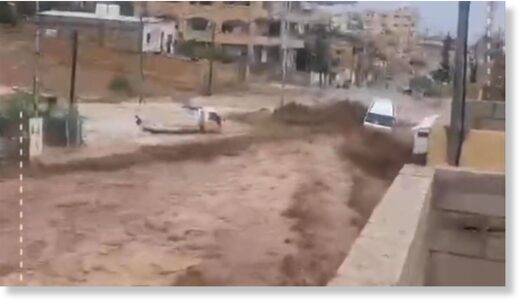 Security personnel found the body of a man in his 30s who was swept away in flash floods while in his vehicle in the Al Shammia area in northern Aqaba late on Sunday night.
Speaking to the Jordan News Agency, Petra, Aqaba Governor Khaled Hajaj on Monday said that a search and rescue team had been formed last night to locate the young man.
The team found the young man's body in the early hours of Monday, Hajaj said.
The floods, triggered by heavy rainfall, forced the temporary closure of several roads in the Qweira and Wadi Al Yutom areas. The roads were reopened a few hours later, Hajaj added.
Also on Monday, Zarqa Governor Hassan Jbour announced that a 13-year-old boy went missing during flash floods in the Abu Zeigan area of Zarqa's Al Hashmiyeh. The flash floods also washed away seven vehicles in the same region.
Jbour said that personnel at the Civil Defence Department (CDD) and the Hashmiyeh Security Centre, supported by the Jerash CDD, were dispatched to the scene, adding searches for the missing child are underway.