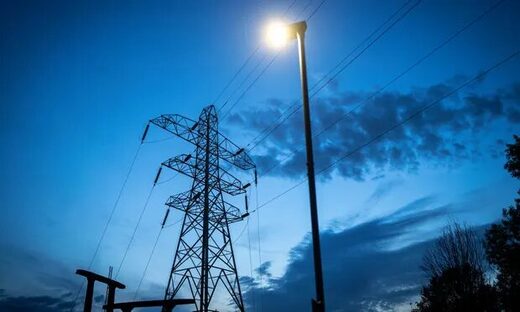 The energy regulator Ofgem is preparing to crack down on UK power firms to prevent them from "manipulating" the market with a manoeuvre that has bolstered their profits by millions of pounds.
The practice, which does not break existing market rules, involves generators warning the electricity system operator that they are turning their power plants off at times of peak demand and subsequently offering to keep them running in exchange for a "balancing" payment.
In some cases, the electricity system operator, which is owned by National Grid, has been left with little option other than to make payments of significantly above the market price to keep power plants from turning off and avoid the risk of winter blackouts.
The balancing payments, which are passed on to consumers in the form of higher bills, add up to millions of pounds. An analysis by Bloomberg claims

some power plants have received £525m in extra revenue from using the "off-on manoeuvre" between 2018 and 2022

.
It reported that
almost 90% of that was paid out over the past two years as market energy prices rocketed
due to the war in Ukraine and households struggled to keep up with the soaring cost of electricity.

Comment: Not because of the conflict, because of the sanctions.


Ofgem, which has opened a public consultation on the issue in recent weeks, said it would introduce a new rule into electricity generation licences, potentially this summer, to prohibit generators from "manipulating the balancing mechanism in this way for excessive financial gain".
A spokesperson added that all attempts by energy companies to "exacerbate tight market conditions, whether intentional or not, are not in consumers' interests".
Downing Street said the practice was "clearly completely unacceptable". Rishi Sunak's spokesperson said: "The regulator, Ofgem, is aware of this concerning behaviour from a handful of participants involved and is urgently looking into it further. It's critical that at all times consumers pay a fair price for their energy."
Simon Francis, coordinator of the End Fuel Poverty Coalition, whose 60 members include anti-poverty charities, health campaigners, local authorities, unions and consumer organisations, welcomed the fact that light was being shone on "the shadowy elements of Britain's broken energy system".
"Every time people suffering in cold damp homes use energy, they are the victims of a complex and deeply flawed market which puts profits ahead of giving people access to the energy they need," he said.
According to the Bloomberg investigation,
power plant owners were most likely to use the off-on manoeuvre on days when market prices were already far higher than usual as high demand and relatively tight supplies put pressure on British electricity supplies
.
About
three-quarters of the alleged £525m
extracted by power plant owners was paid out on days of restricted energy supplies, according to the research, and more than half of this sum was reportedly paid to power plants owned by VPI, a unit of the commodity company Vitol, and the German utility group Uniper.
Bloomberg said it could not account for the reasons behind any individual decision to turn a plant on and off and whether there were circumstances involved other than the pursuit of revenue.
A spokesperson for VPI said the company was a responsible participant in the UK power market and has abided by all relevant regulations. Uniper did not respond to a request for comment.
Currently, power plant owners are free to notify National Grid electricity system operator (NGESO) that they will turn off plants with only a few hours' notice while bidding the same plant into the "balancing mechanism" to keep running in exchange for a one-off payment.
The decision by Ofgem, the energy regulator for Great Britain, to take action comes after a review by NGESO of the most expensive days to balance the market last year, which it reported to the regulator and the government.