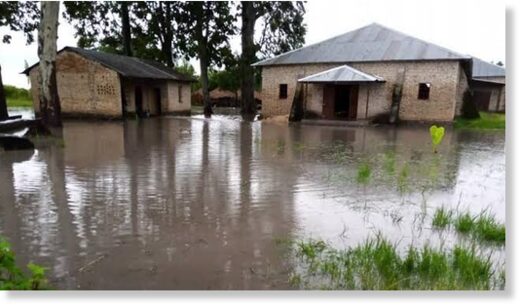 At least eight people have been confirmed dead following floods caused by days of heavy rainfall in the Zambian capital, Lusaka.
Lusaka District Commissioner, Christa Kalulu, who addressed journalists at press conference on Tuesday, said the torrential rains that caused serious flooding in the city also affected thousands of residents whose houses were destroyed by the floods.
Kalulu said the heavy rains started in February and caused rivers to burst their banks, flooding tens of thousands of homes and forcing people to live in makeshift shelters."
She added that the floods also caused a cholera outbreak in the city with about 14 people currently receiving treatment in hospitals.
The commissioner said: "As it stands, eight people have been killed by drowning as a result of the floods.
"Several of the squatter settlements in the city have been submerged with several homes destroyed as a result of more than a week of torrential rains."
Lusaka is notorious for its poor drainage system with water from heavy rains stagnating.
However, the Zambian government has blamed the opposition Patriotic Front (PF) which controls the city's municipal government for the floods.
It accused the party of poor management of the city's drainage system.
The PF in its response accused the government of failing to release funds to the city council on time despite budgeting for the same.