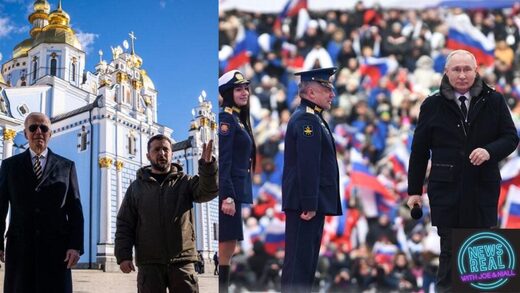 It's been a busy week for the Chinese foreign ministry, proposing a peace plan for Ukraine while fending off Western accusations that it instead plans to supply weapons to Russia, then publishing a series of reports on the negative impact of American hegemony on world order. Up until now, we've just heard such condemnation of US foreign policy in Putin's speeches, but are we now seeing China announce its alliance with Russia against America?
Meanwhile, in an apparent move to 'steal Vlad's thunder', Biden's handlers sent him to Kiev and Warsaw for 'attaboys', which they hoped would distract Westerners from Putin's 'state of the nation' speech. Judging by popular reaction, especially from conservatives and nationalists, their scheme failed - all the more so because Trump came to the aid of residents of East Palestine, Ohio, the scene of a strange (and potentially deadly) 'industrial accident', which Biden refused to do.
Running Time:
01:41:46
Download:
MP3
— 69.9 MB
This podcast is also available to view, share and download on
Rumble
,
Odysee
and
VK
.
Show Notes