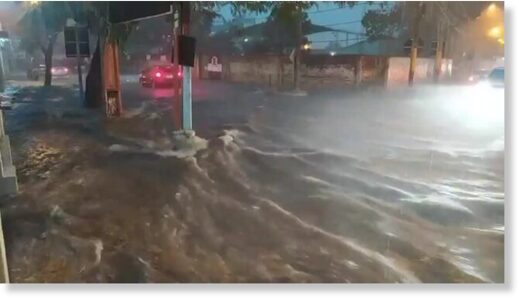 South America has recently seen a change in precipitation patterns and an increase in extreme weather events.
On October 26, a severe storm hit Asuncion, the capital of Paraguay.
The downpour caused flooding in several areas of the city.
The streets turned into rivers, people were looking for safe places.
The incident caused numerous traffic jams.
A large number of cars got stuck in the water.
Water also seeped into the first floors and basements of houses.
Firefighters asked residents not to leave their homes because of the floods.
Fortunately, there were no casualties.