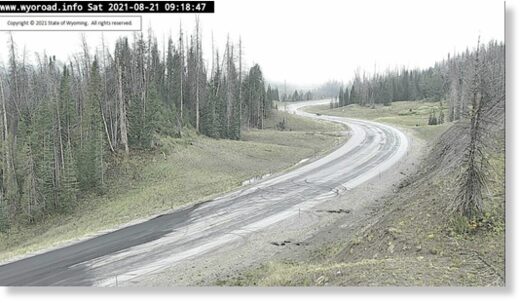 Though summer doesn't officially end until next month's autumnal equinox,
traces of winter appeared Saturday morning in Wyoming's mountains.
These Wyoming Department of Transportation webcams captured traces of snow on US 26 in the southern Absaroka/northern Wind River Range near Wind River Lake Saturday, at an elevation around 9,609 feet.
Meanwhile, fire managers on the Crater Ridge Fire in the Big Horns
reported waking up to snow
on the ground and heavy fog Saturday morning.