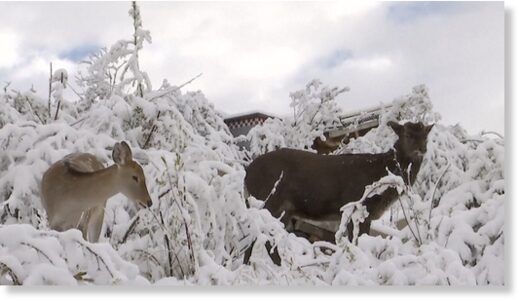 Southwest China's Zoige County and parts of northwest's Gansu Province welcomed their first snowfalls of the season. Despite the colder weather, locals were generally unaffected
by the early winter snow.
In the countryside, the weather produced a snowy scenery, signaling to local herders to prepare their livestock for a long winter ahead. Outside of Gansu's Zhangjiachuan County in Tianshui City, pastures were covered with a layer of white snow.
The white drastically changed the pastures' appearance from a mere days ago. To the northwest, a new round of snow arrived in Altay Prefecture in Xinjiang Uygur Autonomous Region
, accompanied by a sharp temperature drop from six degrees Celsius to negative-three.